Obayashi Prize

Recipient of the Tenth Obayashi Prize
(2018)
Mr.Jack LANG
President of the Institut du monde arabe (Arab World Institute)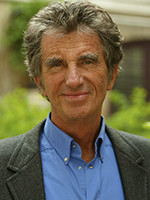 Born in 1939, Jack Lang graduated from the Paris Institute of Political Studies and has a PhD in Law.
In 1963, he created and became the Director of the International University Theatre Festival in Nancy.
He was appointed Minister of Culture by President François Mitterrand after his election in 1981. Jack Lang held this office until 1986 and then again from 1988 to 1993. Between 1992 and 1993, he was both Minister of Culture and Minister of Education.
Mayor of Blois from 1989 to 2000, he was a member of the National Assembly for over 20 years, first of Loir-et-Cher and later of Pas-de-Calais.
In 2013, French President François Hollande appointed him President of the Institut du monde arabe (Arab World Institute) in Paris.
Reason for receiving the prize
As a student at Nancy-Université, Mr. Lang was a member of the group that established the Nancy Theatre Festival, the precursor of today's World Theatre Festival at Nancy, creating the opportunity for Nancy to leap onto the world stage as a city of culture and arts. As Minister of Culture under President François Mitterrand, he swept away barriers between high and low art to give genres such as circus, photography, popular music, fashion, and design access to the same kind of government support available to conventional arts. His legacy as minister also included other bold cultural policy reforms such as the launch of the Centre National des Arts du Cirque and the Fête de la Musique, transfer of culture budgets to regional authorities, and other devolution initiatives. Moreover, he took overall charge of French Revolution bicentennial celebrations and led the successful implementation of a series of "grands projets" including construction of the glass pyramid at the Musée du Louvre and the Grande Arche de la Défense.
Mr. Lang's distinguished achievements over many years in implementing progressive cultural policies and regional revitalization initiatives have had enormous impact on urban renewal in France and on the people who live there, and are truly worthy of the Obayashi Prize.