Obayashi Prize

Recipient of the Fourth Obayashi Prize
(2006)
Mr.Karl GANSER
Former President of IBA Emscher Park GmbH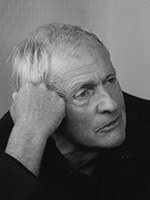 | | |
| --- | --- |
| 1937 | Born in Mindelheim, Germany; later studies chemistry, biology, geology, and geography at Ludwig-Maximilians-Universitat Munchen and Technische Universitat Munchen |
| 1964 | Earns a Ph.D. in science from Technische Universitat Munchen, for work related to urban planning and urban sociology; after gaining a professor's qualifications, works as an extraordinary professor at the same university |
| 1967 | Engages in urban development work for Munich |
| 1971 | Appointed as director of a federal research institute for arts and country studies in Bonn, a 150-person academic institution engaged in application research work for the Federal Ministry of Transport, Building and Housing |
| 1980 | Appointed as head of a department in charge of city renewal, preservation of cultural assets, municipal road construction, and district planning under the Northrhine-Westphalia Ministry of Town and Country Planning |
| 1989 | Holds position of President of Gesellschaft Internationale Bauausstellung (IBA) Emscher Park mbH (the International Building Exhibition Emscher Park) (until 2000) |
| 2000 | Holds position of Chairman of Deutsches Architektur Zentrum (DAZ: the German Centre for Architecture) (until 2004) |
Reason for receiving the prize
Amidst the global shift in industrial setup that began in the 1960s, the Ruhr industrial region of Germany experienced a decline in its coal and steel industries. This was coupled with rapid environmental destruction and the emergence of serious social issues such as loss of employment opportunities and a decreasing population.
The IBA Emscher Park project was initiated to overcome such issues. This regional development project, encompassing 800 square kilometers of land along the Emscher River, achieved a new kind of industrial location that suits the needs of the 21st century through the restoration of the natural environment and the introduction of residential amenities. Over a short span of 10 years, IBA Emscher Park GmbH led this project, supported the implementation of 90 projects in collaboration with 17 municipalities, and established basic concepts and methods of development.
Mr. Ganser, as the President of the public corporation, was responsible for the success of this renewal project, which offers important pointers to a world facing declining populations as well as to regions experiencing shifts in their industrial setups.